Stay up to date with our latest promotions and news here!
Weekends are chock-a-block of fun at Yishun Park Hawker Centre. Who says a hawker centre can't be a family-fun destination? We prove the naysayers wrong with our weekend programming of Park & Play and pop-up events (coming soon). Experience it for yourself!
CDC Vouchers Accepted Here!
Look out for this decal at our participating hawkers at Yishun Park Hawker Centre! Vouchers are valid till 31 December…
Read More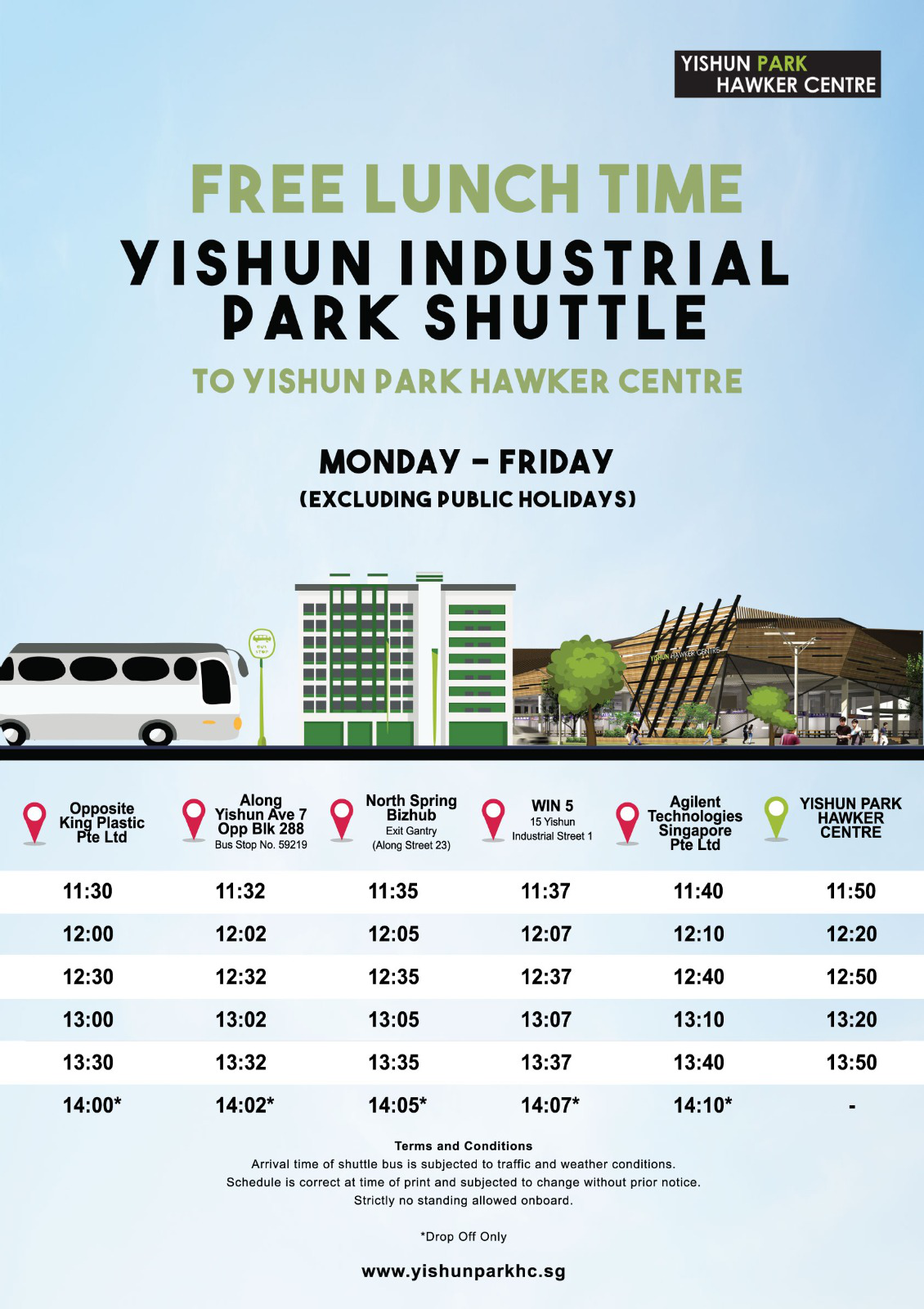 Lunch Time Yishun Industrial Park Shuttle Bus
We are introducing a revised shuttle bus route from Monday, 28 March 2022, with an additional stop at Agilent Technologies…
Read More
LOAD MORE